I love local music.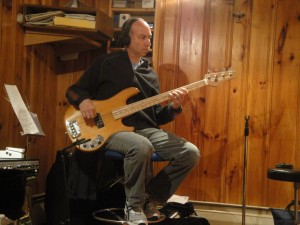 Lovely time last night running cables, hitting the playback button and trying to stay out of the way as The Side Doors worked on recording some new tunes at a secure and undisclosed location in the far north end of the county.
Mostly I got to hear the rhythm section laying down tracks to accompany guitar and astonishing vocals by Colleen Seymour.   I had heard the tune Friday night at Angelico's Lake House in East Hampton, but already it's taking on a life of its own in the studio.  Interesting to hear the process the song is going through.  And far from done yet.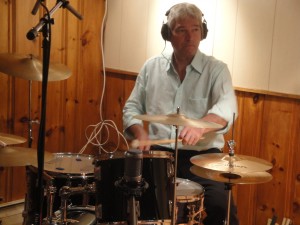 Check them out live – you'll hear covers of everything from Jenny Lewis to the Stones.  Their next appearance is along with a whole host of fine bands on the 29th in Essex.